According to Microsoft's announcements, Skype for Business will soon be updated. All Skype functions are taken over by MS Teams. But is this just another messenger? Teams is more than a teamwork centre in the Office 365 service.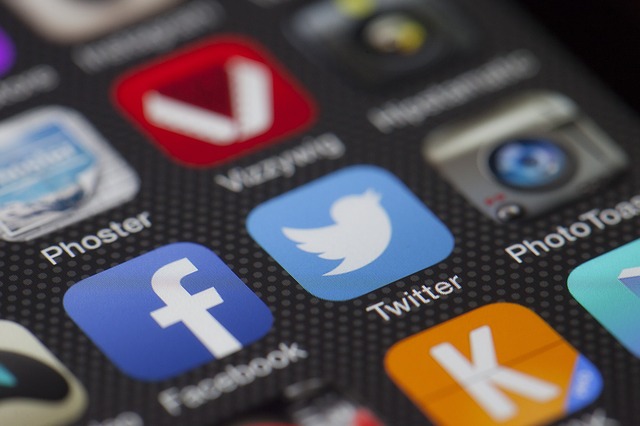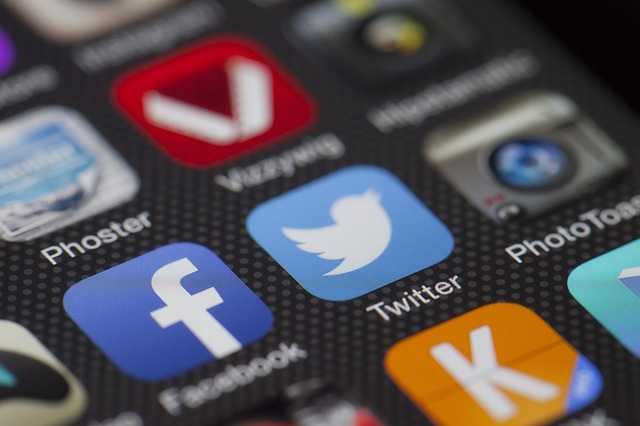 The online version, application or mobile version
Microsoft offers an online version or application that can be installed on a computer or in a mobile version on IOS or Android. Login takes place using an account in the Microsoft service. After logging in, the fun with the possibilities of MS Teams begins. By the way, we have to say that since we started to learn the application, we became its faithful fans. Our fascination is comparable to the expectation of the next seasons of "Game of thrones", with the creators of the show announcing that the VIII season is the last, and MS continues to develop their service.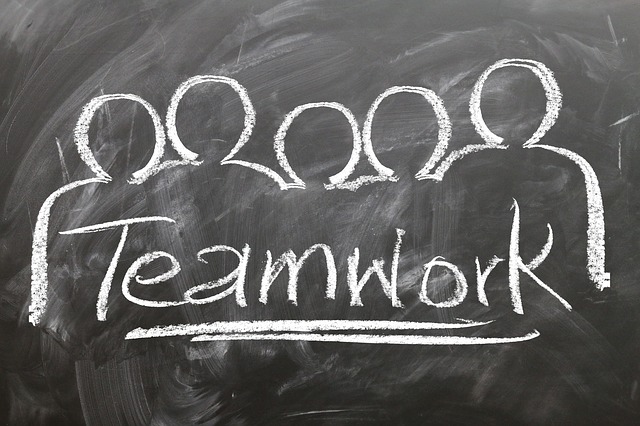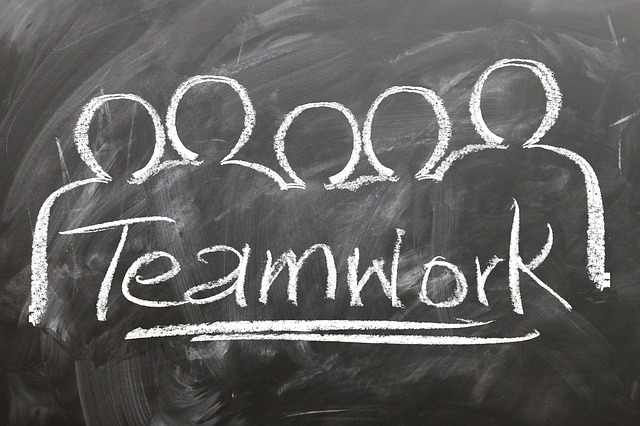 Your own teams
In Teams everything is in one place: people, conversations, files and tools. Thanks to this, everyone has instant access to what they need. We get the opportunity to create teams in which we build channels / bookmarks. Instead of e-mail, we use chat rooms, we can work in groups on the same document that will be in the shared library. The team (our mini site), we adapt to the needs of our department and the department in which we work. We can add notes, websites and a range of applications.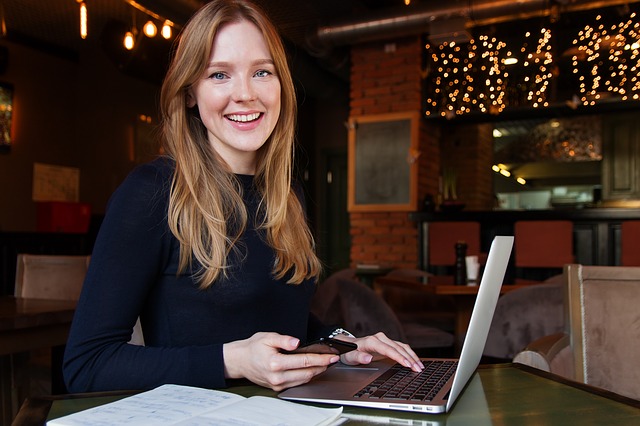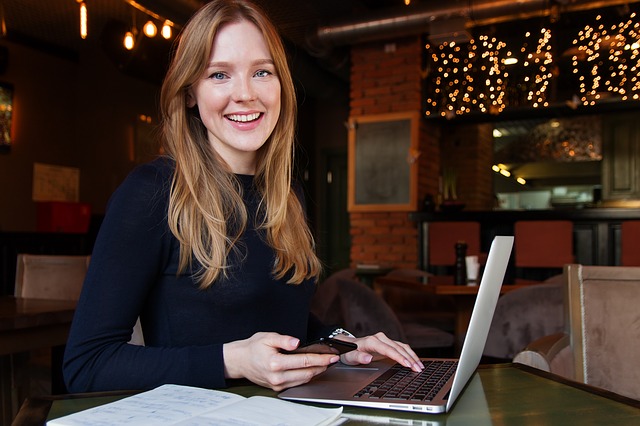 Teams online meetings
Teams are great as an application that helps organize the work of the team, conduct conversations (individual or group) in one place or organize meetings. Online calls allow you to make calls and check your history and voicemail. They are held in much better quality than using Skype for Business. The picture and sound quality are impressive compared to Skype.
Convenient tabs
At the top of each team there are tabs where you can create applications, services or files. In the start / default version, three cards appear, which of course can be expanded:
Conversations – talks take place here, similarly to Yammer tables, we can send important emails here, mark people who we want to invite to a conversation or, for example, indicate links to files.
Files – is a clear library, arranged with the help of folders and documents, just as the team members would like to.
Wiki – default card for tracking notes and cooperation in real time but work as a place where there is key information, telephones, links and addresses relevant to a given team.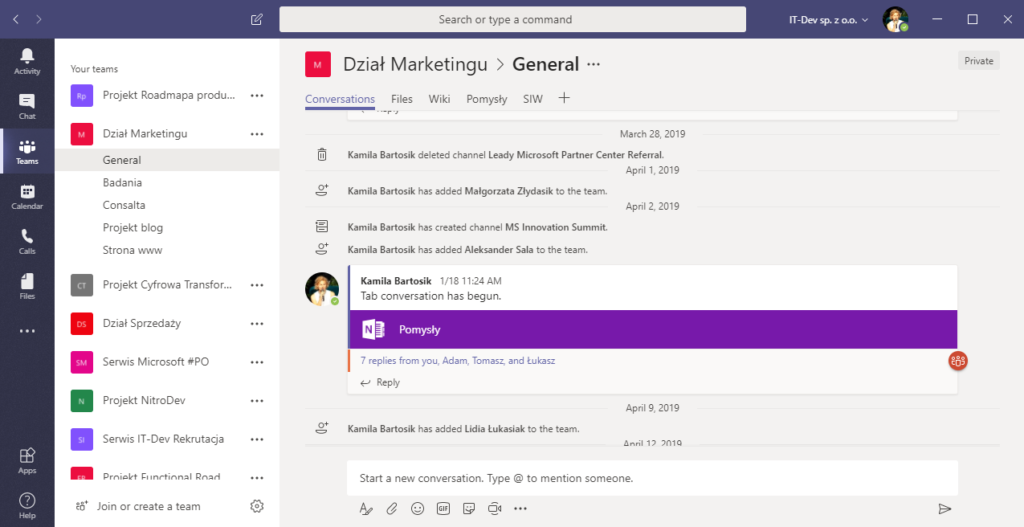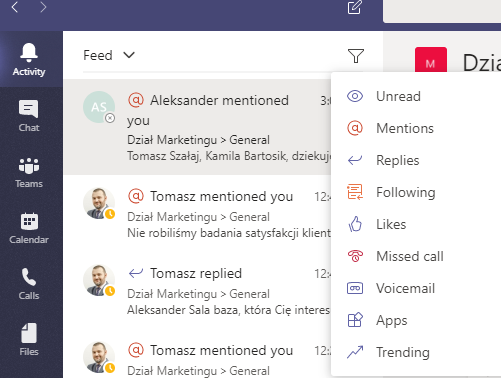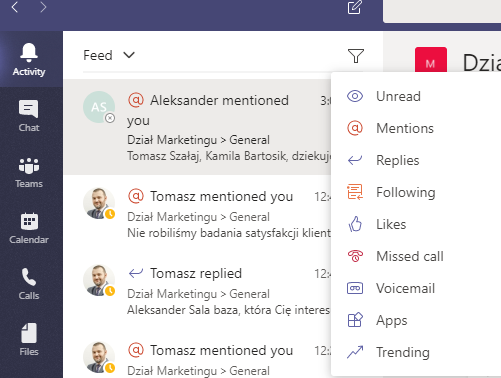 Be active
If it turned out that something important escaped your attention, save You channel. Activity. This is something like the FB notifications, enriched with a large collection of filters, thanks to which finding an interesting event is child's play. At the end, let's go back to the mobile application for a moment. We tested international conversations during home office and came out sensational. The application itself also works in mobile conditions, all the functions we described earlier work.
Between organizations
There is one more useful aspect. If someone from outside our organization uses Teams, we can join forces. We can invite such a person to our organization as a guest or join as an outside guest. Thanks to the ability to switch views, we work in our organization or in another, as a guest, with teams belonging to a given organization. See our short video, which is a journey through selected Teams in IT-Dev. If you have any questions, we'll be happy to answer them, use the contact form.
If you have questions, we will be happy to answer them, use contact form.