We recommend the OneNote electronic notebook with a clear conscience to anyone who has ever created a note. It is available online and traditionally on the desktop. The online version gives you many more options, but also fun. Microsoft has accustomed users to the fact that working with tools can be productive, creative and simple.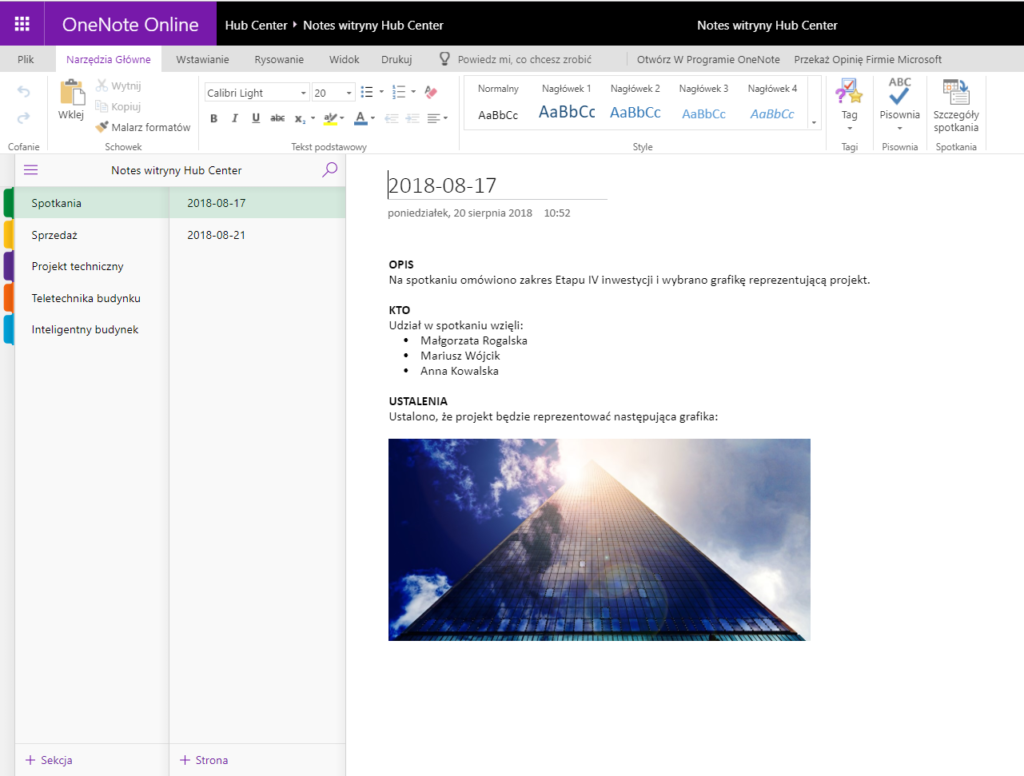 Good organization is the fundament
OneNote gives us the opportunity to create any number of business and private notebooks. The given notebook can be further divided into sections and pages. Bookmarks can distinguish themselves not only by names but also by colors. Navigation is well thought out and we will quickly find the necessary information recorded.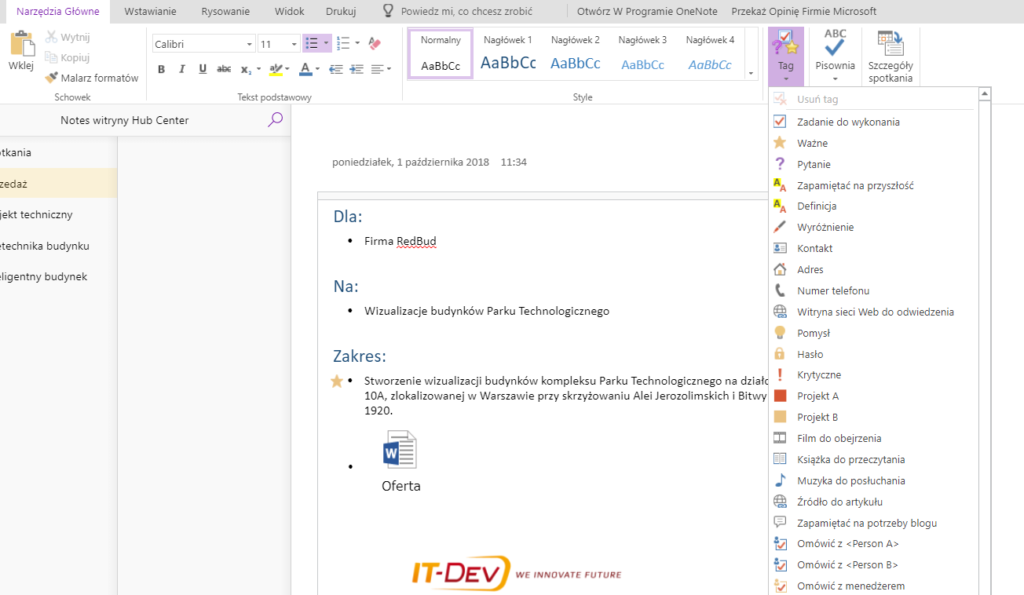 Stand out
Your notes do not have to be boring. Thanks to the tools known from the Office suite, you can freely format the content using styles, bullets, underlining and other functions. The possibility of tagging is very interesting, in the Main Tools there is a Tag function (in the desktop version this function is markers), which allows you to add a number of ready tags to the note, supporting their validity, timeliness, but also assigning for example tasks to be performed. All tags can be added to the note using ctrl + keyboard shortcuts and here we add the position we want to add, e.g. if we want to add "Important" we will use ctrl + "2", because the menu is the second item.
Use notes in different devices
You can create your notes on your computer in an online or desktop version. You can modify notes on your tablet or mobile device. Microsoft has made sure that users can use their creative ideas anywhere, using any device.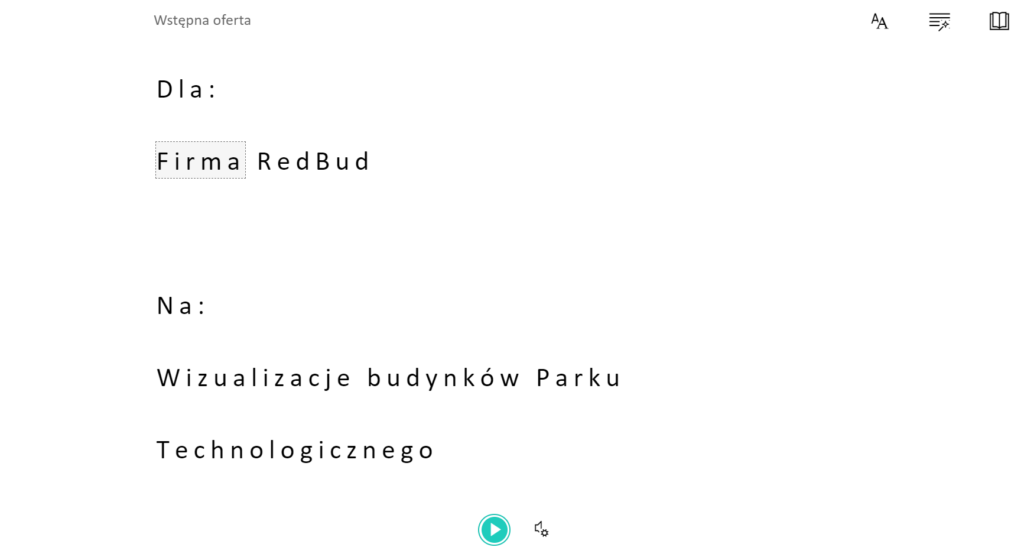 Substitute bot on your computer
The OneNote online version offers a real bomb in the form of immersion. The immersive reader, with the voice of a woman or man, reads our note. We can pre-prepare text preferences or highlight parts of speech.
Share your note
You can share a note or entire notebook with anyone in the organization or outside of it. You can also ask for co-creation or comments on the document you provide. Of course, online notes are automatically saved and synchronized. With the help of OneNote online, you can also schedule a meeting by selecting Meeting Details in the Main Tools.
See how it works
See how great the OneNote electronic notebook is and see our short video: