The pandemic was a step-change for businesses across the world – most of them had been used to collaboration in the office, and they were suddenly forced to move all of their operations offline in order to keep themselves and their employees safe. We all had to adapt.
A summary of the Engagy 360 Webinar from June 8, 2022.
Speakers: Łukasz Potrzebka, Peter Sornat
The pandemic was a step-change for businesses across the world – most of them had been used to collaboration in the office, and they were suddenly forced to move all of their operations offline in order to keep themselves and their employees safe. We all had to adapt. During the first few weeks following this change, back in March 2022, we saw a trend in which employees were really trying to prove themselves. Productivity sky-rocketed in the short term, and employees were super motivated and engaged. But unfortunately a couple of years down the line, the same is no longer true.
The Hybrid Work Model and User Engagement
Today, employees are less flexible and resistant to change, which is the result of them being less engaged. This makes implementing changes to an organizational culture very difficult. According to a recent survey, over 50% of hybrid workers plan to work fully remotely next year. This shows that the remote workplace isn't going anywhere fast. So it's clear what needs to be done – we need to adapt the digital workplace for the modern employee in order to boost engagement.
One of the key issues to solve is the cultural disconnect in the remote world. All those small moments of hanging out by the watercooler machine, going for dinner or drinks after work, and even, in the case of larger employers, making the physical surroundings enjoyable for their employees, really played a key part in building company culture. We need to find ways to replicate them online.
The Importance of having an Engaging Digital Workplace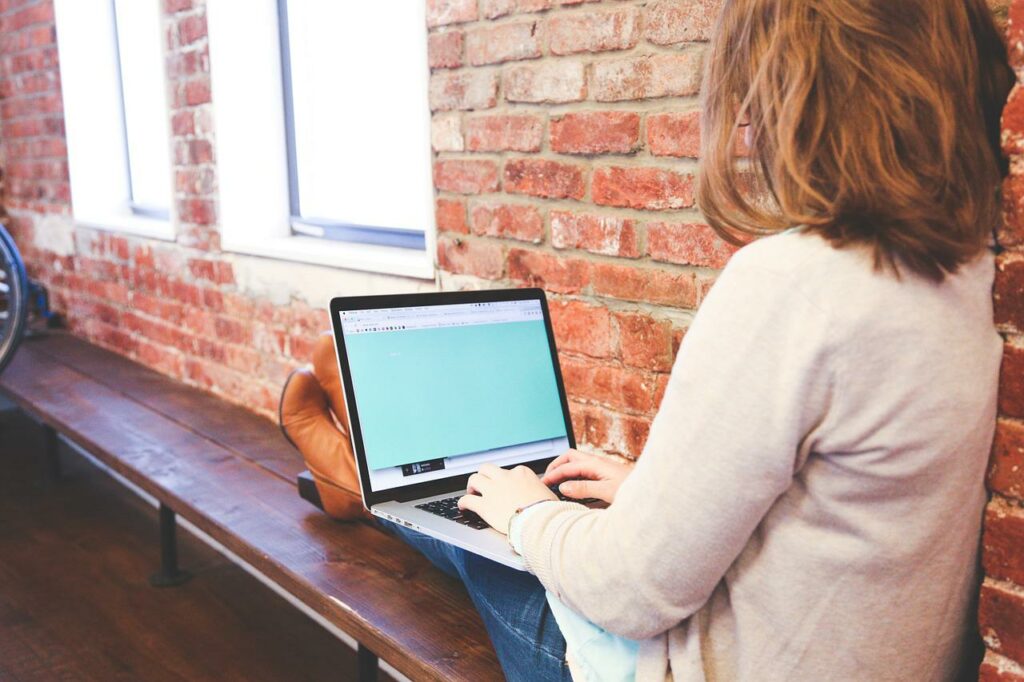 But when we're discussing the digital workplace, we should perhaps first begin with the amount of time spent in it, and this time shouldn't necessarily be equated to the time that each employee would normally spend in the office. Each business manages 'flexibility' in its own way. Some companies have core hours for meetings, outside of which employees are trusted to manage their time as they see fit. But the key is to improve the digital workplace experience, making any amount of time that employees spend within it worthwhile. Rather than managing time, you should be focused on managing energy.
The role played by Microsoft Sharepoint and Viva
SharePoint is a web-based collaborative platform that integrates natively with Microsoft Office and for many years, it was synonymous with a company's online office environment. But it had its limitations, particularly when it comes to user experience. Some critics have said that it was 'IT-centric rather than user-centric,' which is why it's not necessarily regarded as a good solution for the modern digital office. Microsoft Viva is now seeking to really change that landscape and look at the workplace from the user's view.
How Viva places the user at the center of the digital office:
It constantly asks for feedback from the user about how they feel about given topics – which in turn shows them that they're being cared for.
It gives managers a handy insight into how their team members feel and reminds them when they haven't scheduled catch-ups or meetings.
Viva Learning is a useful resource in which employees can find resources thanks to which they can improve their learning around given subjects.
Viva Topics gathers up all the unstructured information put into Microsoft 365 around a given subject and organizes this into handy subjects.
A deep dive into Viva Connections
Viva Connections is a gateway to employee experiences, giving users the ability to curate the content and tools that they want to deliver. It's built on existing capabilities in Microsoft 365 like SharePoint, Yammer, and Stream.
Viva Connections can be accessed directly from Microsoft Teams. Its homepage is essentially the company landing page, accessible to all employees in your organization. The content is gathered and curated from different parts of the Microsoft 365 environment into one place. It's a great space for all employees to get the latest updates on what's going on in their company, without having to go anywhere else.
How to use visuals to engage your users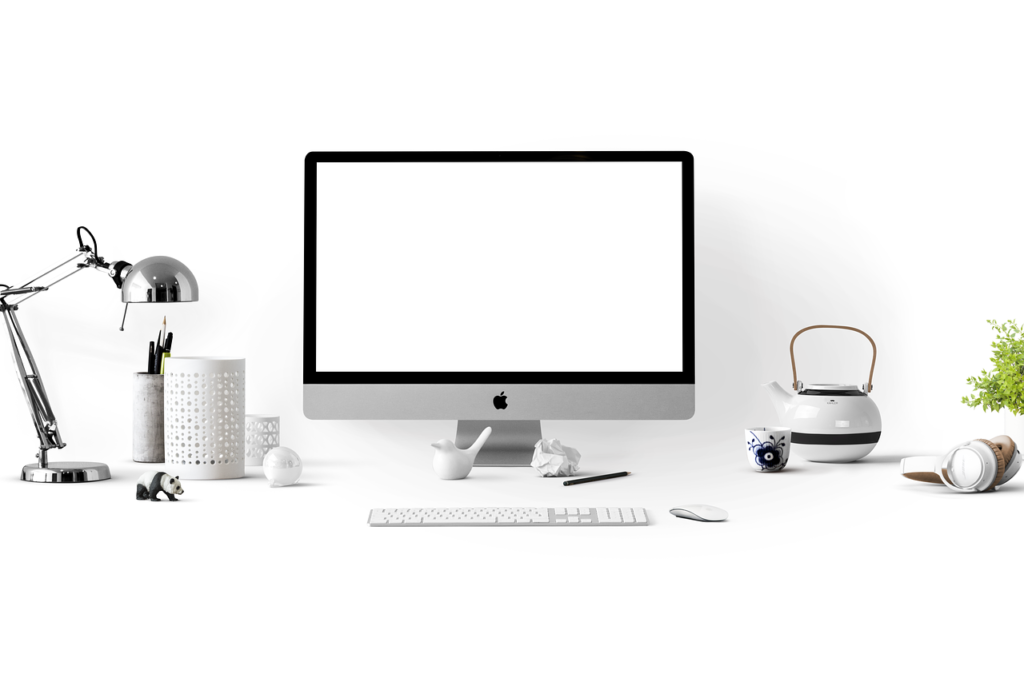 Surveys show that humans only need 13 milliseconds to process an image, and the human brain handles images more than 60,000 times faster than text. It goes without saying that images and infographics enable us to process information much faster. Studies show that 95% of buyers prefer highly visual content to text-heavy content.
Many users still have negative connotations with Sharepoint which are difficult to dispel, unless, of course, you present them with a product that is infinitely more appealing. That's where Engagy Designs comes in.
Boost the visual appeal of your digital workspace with Engagy Designs
The visual interface of your digital office is the key to driving your company culture. It needs to have a consistent look and feel in order to build a true sense of culture and belonging. Engagy Designs is a complete end-to-end service for branding your modern workplace, which rapidly improves your Sharepoint and Viva experience. The added benefit is that it's easy to manage by business owners who do not have technical know-how. The content looks infinitely much more engaging and immersive, not to mention brand-compliant.
We, the people behind Engagy Designs, have been working on the UI of the Sharepoint experience for years, so we're also able to regularly add new features and make improvements without affecting the usage.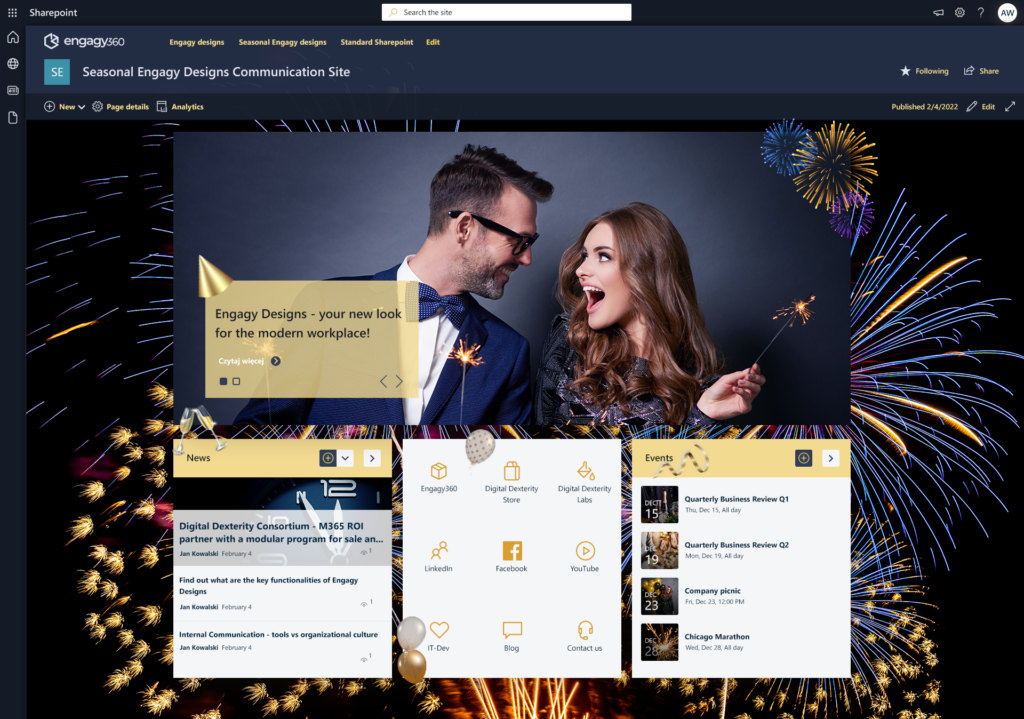 Dispelling some common misconceptions
We're often met with office teams who believe that:
Even with our solution, their digital workplace experience will still resemble the old style of Sharepoint that they've been accustomed to.
That the interface will be difficult to implement and maintain.
That you will need a development team to support you if you want to make any changes.
None of the above beliefs are true. In fact:
Any team member who is given system permissions is able to implement changes to the brand look and feel.
The look and feel can be changed many times a year, to suit different occasions – e.g. holiday season, Chinese New Year, company anniversaries, and many others.
We can also support individual team branding.
The Engagy Designs interface of any page looks visually very different from the traditional Sharepoint and Microsoft Viva experience. You only need to see the two pages side by side!
There are many pre-installed themes that can be implemented at the click of a button.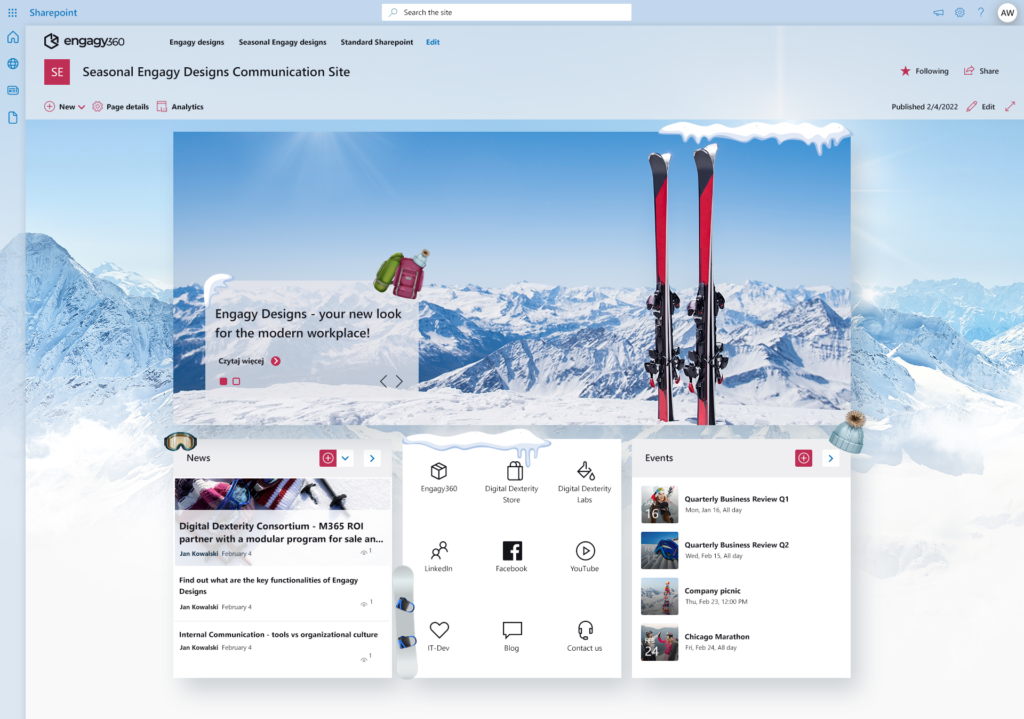 In summary – what are we aiming for with Engagy 360?
Engage 360 brings your digital workspace to life. We want to enhance all elements of the workplace experience:
The Fundamentals – Our interface works across hybrid, mobile and desktop
Giving you digital confidence – Clients seek a single source of truth in the digital workplace, alongside right-sized policies, and automated governance and security. Our interface helps users to quickly find the documents that they're looking for.
Boosting brand and team identity – We help build targeted communication, profiled collaboration and branding specific to teams.
Enabling employee participation and recognition – We encourage green-light thinking and co-creation of content by employees, thereby boosting engagement.
Encouraging continuous and sustainable growth for every employee – Our solutions support career growth and continuous learning.
Want to find out more about what Engagy Designs could do for your digital workplace experience?
Check out the website: engagy360.com